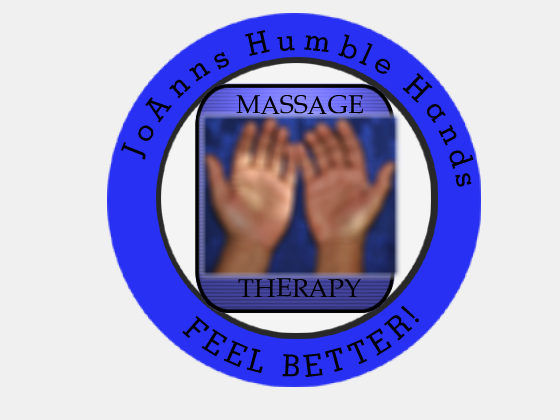 TRADITIONAL MASSAGE THERAPY
DESCRIPTION DURATION RATE
Chair Massage 30 min $30.00
Deep Tissue Massage (Concentrated Area) 30 min $45.00
LiddleKidz Pediatric Massage 45 min $45.00
Hyperthermic Chamber Steam Sauna 30 min $40.00
Reflexology 30 min $40.00
Reflexology 60 min $60.00
Pre-natal Massage 60 min $60.00
Swedish Massage 60 min $60.00
Swedish Massage 90 min $90.00
Swedish Massage 120 min $120.00
Oncology Massage 60 min 60.00
Manual Lymphatic Drainage Massage 60 min 60.00
Deep Tissue Massage (Upper or Lower Body) 60 min $80.00
Deep Tissue (Full Body) 90 min $120.00
Deep Tissue (Full Body) 120 min $160.00
Hot/Cold Stone Massage Therapy 90 min $120.00
ADD ONS
Paraffin Hand or Foot Dip $15.00
Aromatherapy $10.00
Steam Sauna $10.00
Foot Scrub $10.00
Sound Massage Therapy $10.00
EAST MEETS WEST-COMBINE TRADITIONAL WESTERN MASSAGE TECHNICS WITH AYURVEDA HEALING HERBAL OILS
Custom Massage 60 min $80.00
Custom Massage 90 min $120.00
Custom Massage 120 min $160.00
AYURVEDA SERVICES AND RATES
Abhyanga (Body Massage)
---
Abhyangam: The application of oil on the head and body followed by a gentle massage by a trained massage therapist. Our Kerala-style Abhyanga is a full-body warm herbal oil massage done in seven positions designed for deep relaxation using long, soft strokes. Ayurveda recommends different oils and aroma blends based on the Dosha (tridoshic balancing, relaxing vata, cooling pitta, stimulating kapha oil). The Ayurveda massage regulates the flow of energy in the body and is recommended for overall health and well-being. Abhyangam is done as a single therapy and as a preparation for other major therapies and is followed by a steam sauna. The duration of this therapy is 60 minutes.
Abhyanga: $100
Kerala-style Abhyanga: $110
Add-on Abhyanga for pain relief: Additional 15 minutes of massage using special herbal oil to the affected area Relaxes the muscles activates blocked energy and relieves pain. $15
---
Mukha Abhyangam Massage (FACE MASSAGE) is the application of oil on the face followed by gentle massage and mild steam sudation. It can be done as a single therapy and also can be done along with other therapies. Duration: 15 minutes $ 20
Mukha Lepa (FACE MASK) is an ancient technique where herbal powders are applied like a mask on the face after Mukha Abhyanga. This technic is used for improving the complexion on the skin of the face.
Duration: 15 to 30 minutes until mask is dry $40
---
Kati Vasti :( Medicated herbal oil treatment for lower back.) This is a special treatment in which warm medicated herbal oil is applied to the lower end of the vertebral region, where it is left for a period of time. This treatment is effective in relieving lower back pain associated with sciatica, slipped disc, inter-vertebral disc prolepses and neurological diseases of lower back and lower limb. It also relieves numbness, and stimulates and nourishes nerves of the lower back.
Duration of treatment: 45 minutes $90
---
Kizhi therapy is done with medicated herbal bolus heated with medicated herbal oil and applied on the body for sudation. Podi Kizhi (Kizhi with powders) therapy is done with Tridoshic herbal powders tied in a cloth bundle, heated with herbal medicated oil and applied either on local areas or complete body and head. It is used in treating Vata-Kapha and Kapha complaints like Arthritis, Body Pain, Back pain, Asthma, Stiffness, and Muscle Spasms. This therapy reduces stiffness, improves movement of affected parts and increases circulation.
Podi Kizhi: The duration of this treatment is 45 minutes. $95
---
Pichu: Retaining oil using a folded cotton cloth covering the affected area of the persons is called Pichu. During this treatment, a long, thick layer of cotton or similar material soaked with warm medicated herbal oil is applied over the affected area. Pichu, one of the Purvakarma therapies, effectively calms and soothes Vata complaints, diseases of the cranial nerves, degenerative and painful spinal problems and the treatment relieves localized pain in joints and muscles.
The duration of this treatment is 30 to 45 minutes. $60-$90
---
Shirodhara: a steady, rhythmic pouring of oil on the forehead. Shirodhara is a healing therapy unique to Ayurveda. It was initially conceived and practiced by Ayurvedic healers in Kerala, India. When you are having this treatment, lukewarm oil is allowed to flow steadily and comfortably over your forehead and head in a thin relaxing stream. With the exception of optional relaxing music, there is silence in the room during therapy. The client should lie down in a relaxed manner and talking, laughing, singing and such activities should be avoided. You will be asked to relax, breathe deeply and meditate. The slow, soothing flow of oil over a period of 45 minutes helps you to relax completely, making it very useful in treating stress related conditions. Shirodhara is best carried out on an empty stomach, so avoid having a heavy meal before the session. The oil can be re-used up to 3 times, so at least 3 sessions are recommended.
Shirodhara: $130 1st session. $110 following 2 sessions. $650 for 6 sessions package
Local Dhara: For the hand and/or wrist, elbow or knee or foot.
Duration: 30 minutes each $60 45 minutes each $90
---
Shirovasti is the therapy done on the head using a Vasti-cap over the head and retaining warm oil in it like a reservoir. This is the most powerful therapy done on the head and is indicated in very severe Vata diseases or disorders. Shirovasti is best carried out on an empty stomach, so avoid having a heavy meal before the session.
Shirovasti: $100 1st session. $90 following 3 sessions. $80 following 3 sessions $600 for 7 sessions package.
Duration: 30 to 45 minutes for a maximum period of 7 days.
Udwarthanam (Body Massage For Weight Loss)
---
Udwarthanam*: Is a massage done with the combination of herbal powder and herbal medicated oil. The procedure is very similar to Abhyanga. This massage is done more to reduce the body weight and improve the skin. It alleviates imbalanced Kapha, liquefies the Medas (Fat), brings stability to the body parts and also improves the health, complexion, and texture of the skin. The duration of this therapy is 45 minutes and may be followed by a bath in warm water. The course of this therapy may be either 7 days or 14 days that could be extended to 21 days depending on the condition of the person.
Udwarthanam for weight loss: $100
Udwarthanam for weight loss and Steam Sauna: $120
*This treatment should also be complimented by diet and yoga practice, with supervision from an Ayurveda Therapist and Yoga Instructor.